Welcome to Cargo To Pakistan
Cargo shipping is a booming business which has made immense strides in recent decades. With the advancements made in technology and the shortening of time taken to go from one place to another, cargo shipping has really cashed in and developed to a scale which no one even thought it would a hundred years ago.
Nowadays, there is no place where one cannot send anything. People can send anything from anywhere to any place they want in the world these days, and that too in a small amount of time. That's how far cargo services have come. But before diving deep into what service is the best, one first needs to know the details about what exactly is a cargo service.
What is a Cargo Service?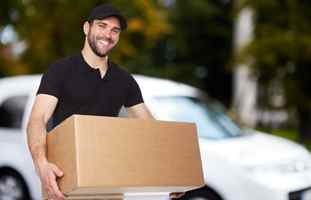 Loads of people send many kinds of items from one place to another for personal or business purposes around the world daily. They do so via a cargo service. They send all kinds of stuff from merchandise to other goods via trains, trucks, by air or by ocean. The world's trade and economy would come to a standstill if there were no cargo services available. That's how big a role cargo companies play in shaping the world as well as the future.
Why Hire a Cargo Service?
Using cargo services for transporting goods these days has become a norm. So, nearly everyone uses these services on both a personal as well as business level. But why do all these people use cargo services? Here, we'll look at some of the reasons as to why people use these services so often.
Versatility

Good courier companies are versatile in which they do everything. Their primary focus is delivering the products of the customers in an adequate time. So, for that purpose, they already have a plan and the infrastructure with facilities to support that plan. If some problem arises during the transportation, they also have backups to ensure that the whole delivery thing keeps running without any loss of time.

Flexibility

Cargo shippers provide customers with a variety of options like their method of delivery and prices offered. They offer great flexibility in letting their customers choose exactly what kind of package would be good for them and their cargo, and the amount of time in which they want their items to be delivered. Everything is delicate but professional and cargo companies are doing a great job at providing the people with what they want.

Cost-effective

Freight services allow you to save loads of money on shipments. If you are sending goods in bulk, then hiring a proper cargo service is the best option for you. Cargo shippers also keep updating the rates and offer discount prices to some of their customers as well, so that you can get the best deal for yourself and your business.

Hassle-free

Cargo services are efficient and reliable. When you hand over your items to the cargo company, they take full responsibility for transporting your goods to your desired destination. They guarantee safe transportation of your documents and make the whole shipping process hassle-free.

Dealing with Customs

When you send your items to any place, you need to do the whole customs process on your own. Customs dealing is a very tedious process and takes quite some time, and is very complex too. So, hiring a cargo facility means they will do this whole tedious customs process on their own, and you won't need to be worried about anything.
Best Organization for Sending Cargo to Pakistan
Now, if you intend to send cargo to Pakistan, then there is no better service to do so than Cargo to Pakistan. Cargo to Pakistan is the best available courier service to ship your items and gifts from the United Kingdom to Pakistan in the most hassle-free way one can possibly imagine.
Our services are unmatched, and our prices are extremely affordable. We are the leading cargo service which operates in all areas of the UK from Glasgow to London, and from Manchester to Birmingham and Dublin. We cover all areas of the UK, and ensure to provide the best services in all of our service areas.
Outstanding Customer Service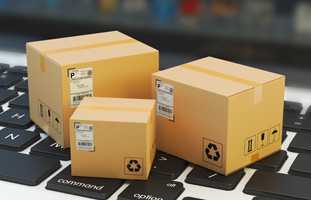 Cargo to Pakistan provides world-class customer services. Our team is always ready to answer the queries of our clients. Often, our current clients as well as possible customers contact us for their queries and whether there's some issue with something or if they need some guidance in choosing the best deal for themselves. In that case, we are always ready 24/7 to provide the best services to our customers.
Order Tracking Facility
Cargo to Pakistan provides outstanding order tracking facility to our customers to ensure that they stay updated with the current location of the shipment. Our tracking facilities are the best you can get especially if you're sending items to a remote area in Pakistan. These updates will come in handy for you in that case.
Most Affordable Prices
Cargo to Pakistan proudly offers the best deals with the best prices in the market. Upon comparing the rates with our competitors, you will always find us providing the cheapest rates with the most excellent services. Our mantra of success is satisfying our dear customers, and if they are satisfied and happy, then so are we.
Ways of Shipping to Pakistan
There are two ways of delivering cargo to Pakistan from any part of England, Scotland, Ireland and Wales. The first way is sending your products using airmail, while the second option is transporting your goods via ocean freight shipping. You can choose any facility depending on your needs and requirements.