Freight and cargo have become the main way of transporting both light products as well as heavy machinery to transport goods and other products from one area to another. Freight is the main thing that has brought a boom to the world trade. Globally, it holds great importance for any nation that exports and imports products.
What is Freight Shipping?
Freight shipping is a way of transporting goods and other merchandise from one place to another in the world via road, sea or air route. Containers are mainly used for this purpose to send items in bulk. Freight is done by huge cargo ships in the sea, freighters by air and trucks via road freight shipping.
Options in Freight Shipping
There are many choices by which one can do freight shipping. A person can send his items via road, air, sea or train. But, as far as sending products to Pakistan from the United Kingdom is concerned, the only two options are sending goods via air or by ocean. So, focusing only on that, there are two options you get on how to send your items to Pakistan. These two options are the sizes of the containers and the amount of load you want to send.
For Booking Call us Now!
0203 325 2606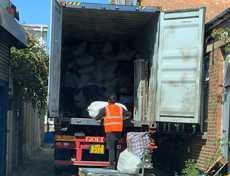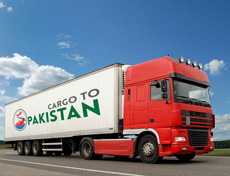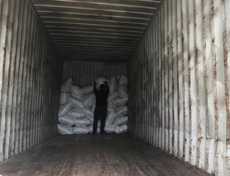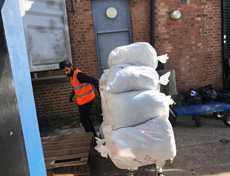 1. Size of Containers
There are two container sizes that are most often used and are very common for shipments around the world. The first is a 20 foot container whose maximum payload is 22 tonnes and for the second type which is a 40 foot container, the max payload limit is 27 tonnes.
2. FCL
Now that we have discussed the container sizes, the next thing is discussing how your items are shipped and what way is the best for you to ship your goods to Pakistan. The first is Full Container Load which basically is an acronym for FCL.
In this process, the whole container and its space in cubic meters is reserved only for one customer, and all the container contains shipments belonging to only one person. For those who intend to send a huge payload of items in bulk from the United Kingdom to Pakistan, FCL is the best option you can have at a very affordable cost.
3. LCL
The other way of shipment is via Less than Container Load which is just an acronym for LCL. This method is suitable for those who only intend to send a smaller number of items which are not in a large quantity.
In this process, you will be assigned a specific area in the container in cubic meters which will only be reserved for your items, while the rest of the space in the container will be used for shipments belonging to other customers. LCL is good and a cost-effective option for you, especially if your items are not going to fill up the entire container.
Best Freight Shipping Service from the UK to Pakistan
If you want to use freight services to ship your items to Pakistan from any part of the United Kingdom, then you can hire a cargo service which will prepare all the documentation for you and also oversee the whole customs process, hence relieving you of all the tensions and hassle to send your items to Pakistan.
Cargo To Pakistan gives those who intend to send items to Pakistan a platform which they can use to send goods to Pakistan in a hassle-free way. We provide the best services of anyone in the entire UK. We operate from all over the UK from Glasgow to Portsmouth, and from Liverpool to Norwich in East Anglia. Feel free to hit us up with your questions. Our team is present 24/7 to help you out.