How to do House Removal from the UK to Pakistan?
House removal companies are increasing day by day in the UK these days. People decide to shift from one place to another due to a variety of reasons but to shift their stuff, they usually do it on their own rather than depending on some other company. But, for the novices out there, it is important to know what exactly house removal is before going into the finer details.
What is House Removal?
House removal is the process of shifting all the things in a house from one place to another. In this process, all the items, furniture and electronics are packaged and sealed, and then sent to the delivery destination to complete the moving process successfully.
Why People use House Removal Service?
Most people use house removal service because they intend to move from one place to another, either in the country they're living in at that time or abroad. There is a different way of house removal as it depends on whether someone wants to move abroad, stay in the country or move to another house in the same city.
For Booking Call us Now!
0203 325 2606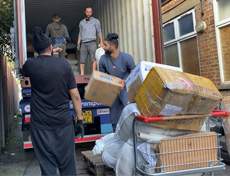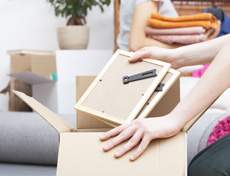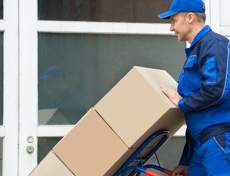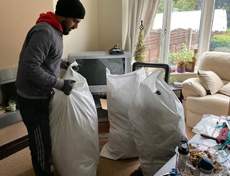 When people want to move, they either do it themselves or hire some private company to do the work for them. But most people hire a cargo service which deals with house removal, and separates himself from all the paperwork and hassle required if he intends to ship all the items on his own.
Advantages of House Removal Service
There are many visible advantages of house removal service. The primary advantage is that the person who intends to move does not feel the need to do all of this tedious work by himself. So, a house removal service team is usually very experienced in dealing with these tasks. So, hiring them is a no-brainer as house removal on self will be something that will be very difficult for a novice to do and quite time taking too.
Items permissible for House Removal
Although you can shift all items in your house by using a house removal service, there are still some items which are banned and not permissible to be shifted. These include motor oils, aerosols, Petrol, Nail polish remover, Propane cylinders and so many other dangerous products.
Packaging of House Stuff is Important
The most important thing while shifting from one place to another is properly packaging all the items in a proper and secure way to make sure that they are not damaged by any means during the house moving process. Smaller items should be placed in boxes with sealing and taping, while the bigger items need to be protected more as there is a more chance of them being damaged.
Signs of a good House Removal Shipping Company
Now that you have decided to shift your home to another place, the next important thing is choosing a good house removal company which will do this job in an ideal manner. A good house removal company provides insurance to their customers which covers the valuables of the clients.
It also usually has very good reviews from other people who used this service before. The company should have a great deal of experience in house removal services as more experience makes things a bit easier. A great house removal service also has an experienced staff which provides world-class customer services as well. So, these above things must be kept in mind before choosing a house removal service.
If you are shifting from the United Kingdom to Pakistan, either temporarily or permanently, then Cargo to Pakistan has a great experience with house removal services. Our experienced team of professionals makes sure that all your house items are packaged properly, and that they are carried to your new home in a short time period. Our rates are affordable, and our reviews are good too, which makes us the ideal company to transport your home stuff to any part of Pakistan you desire from the United Kingdom.